Christmas cards. Some people love 'em, some people hate 'em.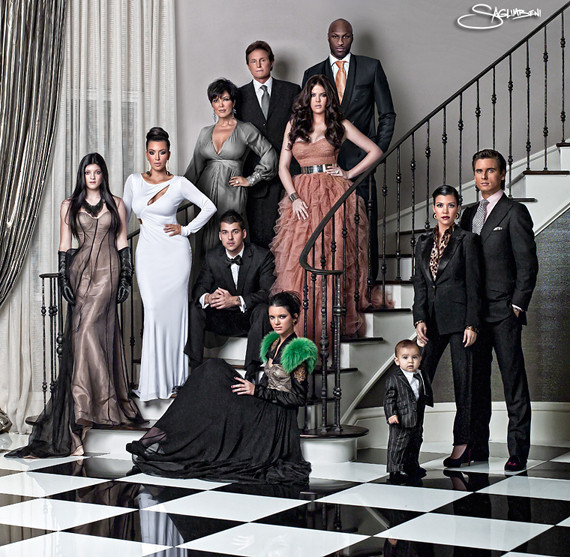 Personally, I like for the Christmas cards I receive to include a photo. Regular cards do nothing for me. Yes, I get it that the thought is nice, but let's face it – no one keeps them. They're usually thrown right in the trash once the new year rolls in. Unless, that is, there's a photo. The photo usually hangs around longer, maybe on your fridge, maybe in your office – for us, the photos sit on the bar area on our kitchen counter for months to come.
That's right – I like Christmas cards with photos. Family photos are totally cool in my book, and further – I think they are pretty  imperative if you have growing children. What's not super-cool in my book? When a couple has their photo taken for a Christmas card. Believe me – I'm just as vain as the next person, and there's nothing more I love than a great photo of Daniel and I…but the thought of us sending out a Christmas card capturing one of our precious moments – and believe me, there are plenty of them – makes me gag.
So, I suppose I don't need to tell you not to hold your breath for one of those this year. I'll be saving that for the day we have a beautiful family of our own – because in my book, that's something worth showing off. And when that day arrives, I'd love to do something over-the-top like the portrait the Kardashian's had taken this year. I love that they switch up the theme each year, and I am particularly smitten with the dramatic vibe of this super-glam edition. I love the solemn faces, and of course – I'm positively dying over the fashion. I mean, just look at little Mason – I die.
I'm also dying to know what YOU think about Christmas cards. Are you into the photos, or would you rather go without altogether? Are you obsessing over this glam-ed out photo op from the Karsdashian clan, or is it a little too haute for the holidays?